About the website
Welcome to the All Vancouver Tango nonpartisan website. Its purpose is to support and publicize all Argentine tango events and activities in Vancouver and surroundings by providing information directly, as well as through links to other sites.
We try to promote tango as it is danced in Argentina, and we maintain close ties with that country. Tango masters from Argentina are regularly invited to teach workshops in Vancouver, and many of our dancers make repeated trips to Buenos Aires.
Regular milongas are held at a number of venues. Please consult the Calendar for details.
Beginnings
In 1998, 8 people got together and created the first tango practica in Vancouver, run by Claude and Hazel Esposito. Since then the community has grown immensely and there is a wide array of milongas, practicas, and workshops to keep you dancing every day of the week.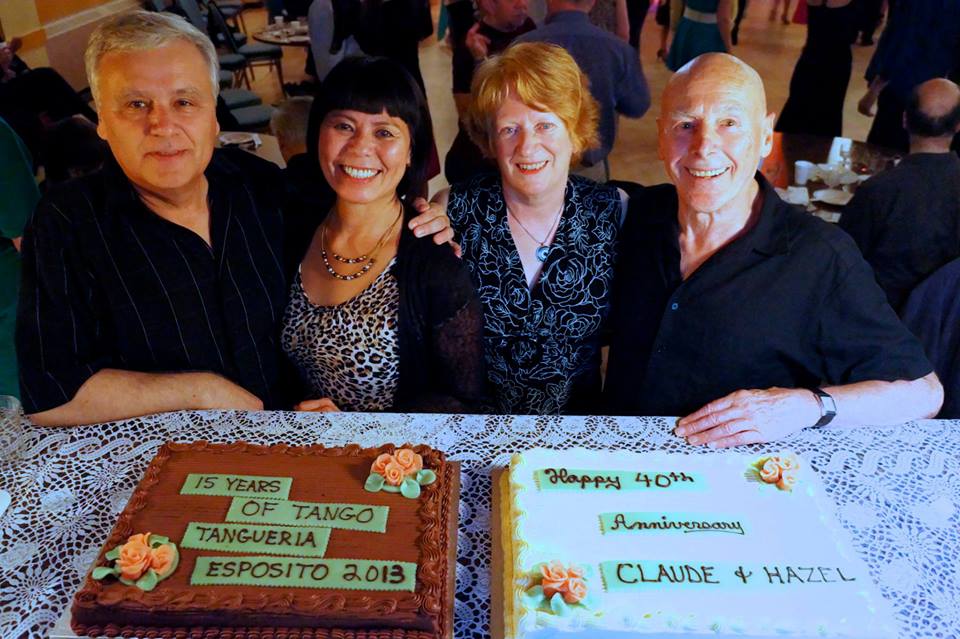 Download any Facebook and Instagram Videos:

Preparing download links ...
Due to Covid-19 all milongas are cancelled until further notice!
Cabeceo…
"Cabeza" means "head" in Spanish, and "cabeceo" is the castellano word that refers to the nod of the head that is used to signal the offer and acceptance of dances at a milonga. A crowded milonga simply couldn't function without it. Hundreds of offers and acceptances must fly back and forth across the room each time a new tanda of music begins, and the cabeceo is really the only practical way for everyone to quickly and efficiently find the right partner.

Ads & Special Events
Due to Covid-19 all milongas and other events are cancelled until further notice!
Practice social distancing outside; Practice tango inside… and stay safe.

New Book: Enjoy Getting the Dances You Want.
Filling in the Blanks of Argentine Tango
Book One Kindle Edition – by Oliver Kent (Author)

No matter your age, or level of experience, Enjoy Getting the Dances You Want will help take the confusion out of tango social dancing and put the pleasure back in!
Buy now on Amazon: